But First Research. This was the longest stage of our campaign development process. We conducted surveys and focus groups to really understand our audience and their consumption of tea. 
From that research we developed our Target audience and personas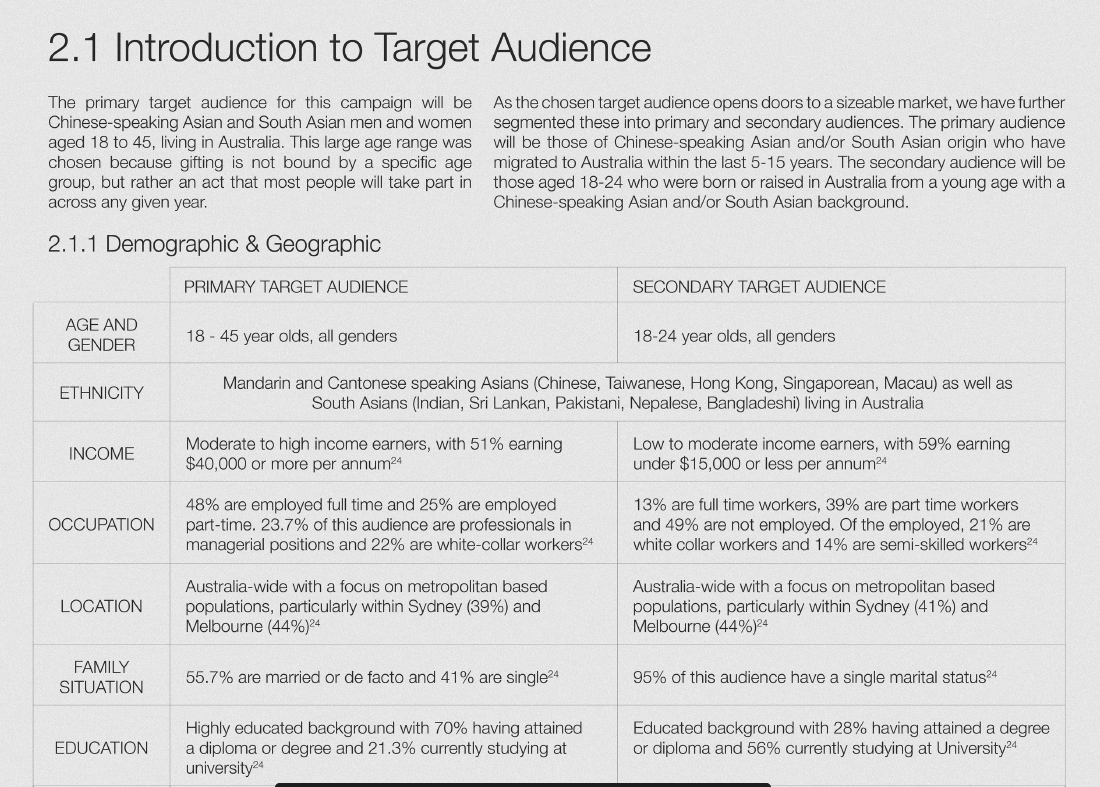 There was a huge gap and emphasis on family, time and togetherness. From those insights we developed a problem, consumer insight and opportunity. 

For the design team (myself included) we needed to create a creative brief so that relevant collateral could be executed.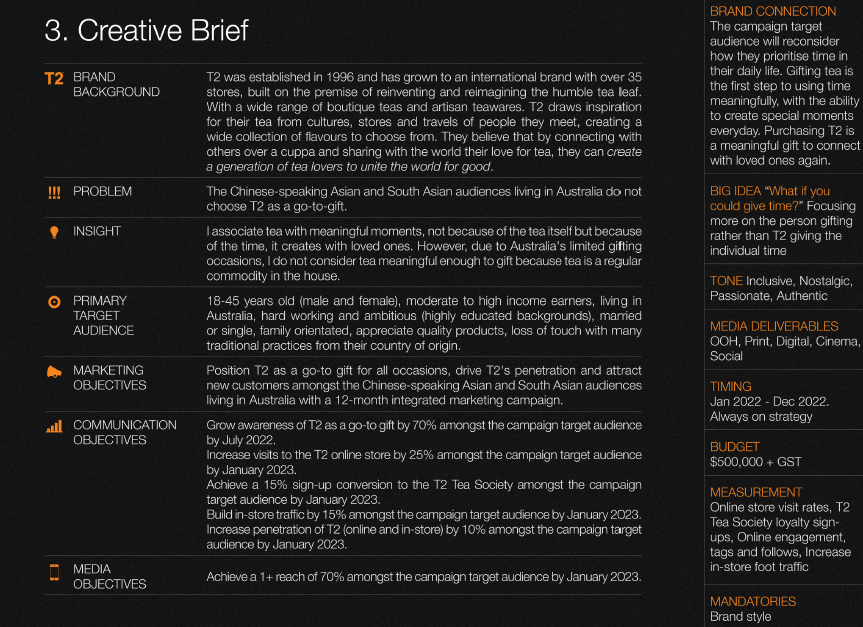 We created an overall plan of how the consumer story and journey would look.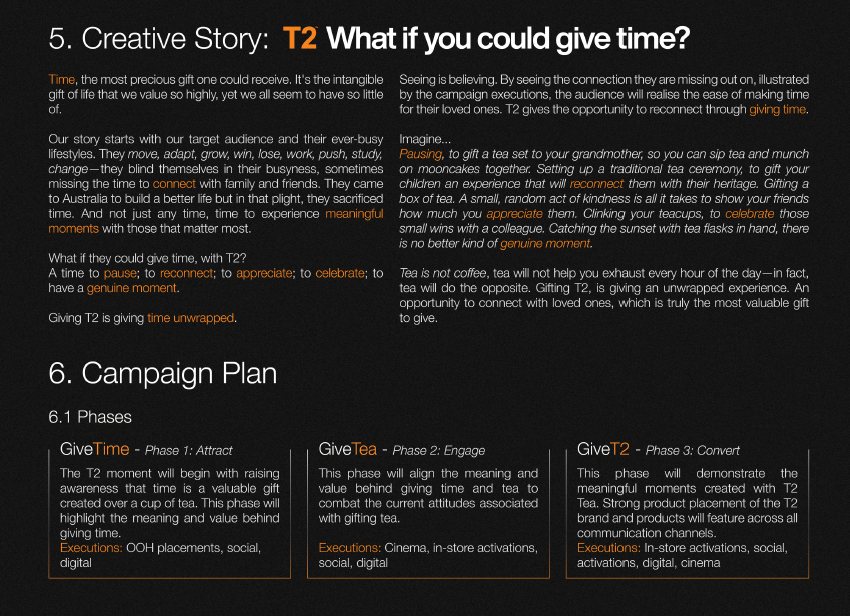 From each stage of the consumer journey and plan we further detailed the media executions that would take place and rationalised it.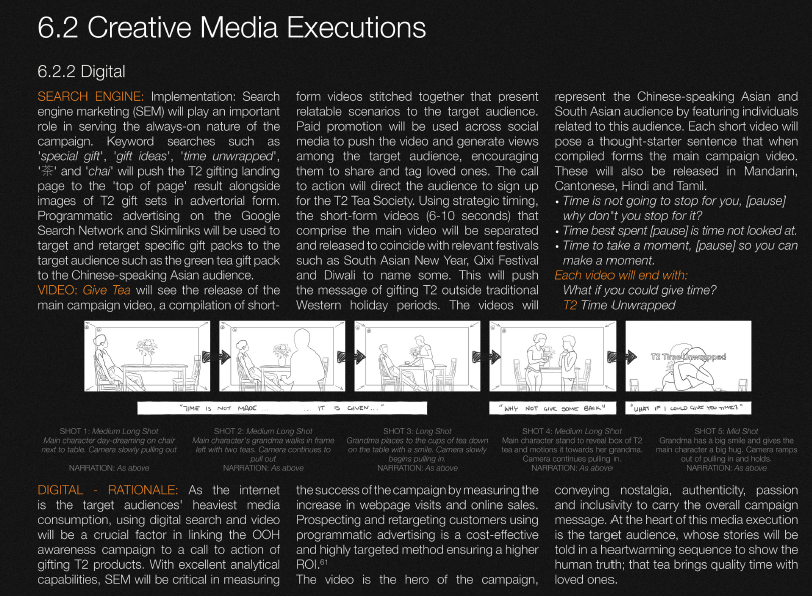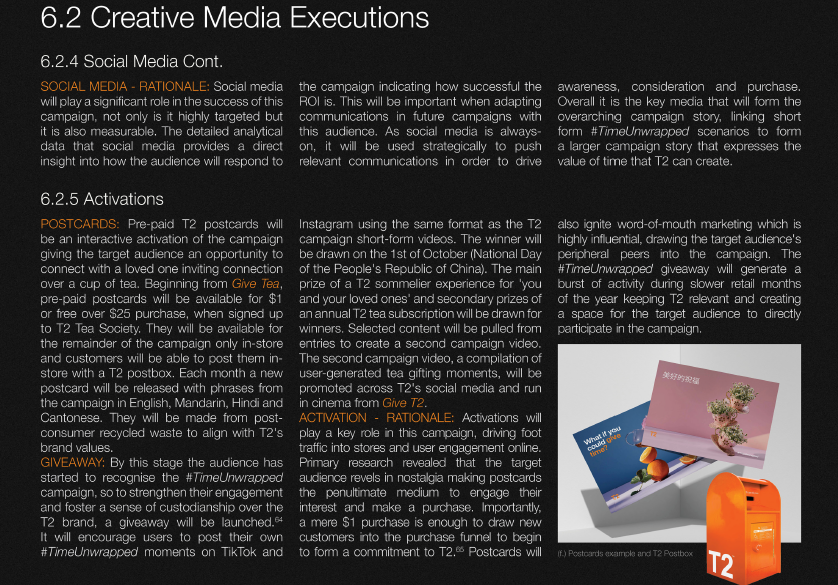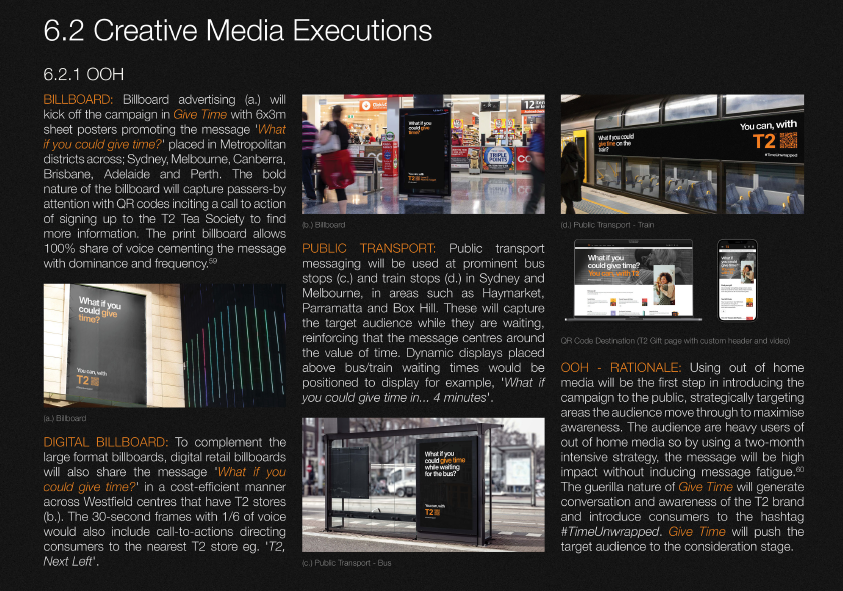 our proposed video content